Large type crawler mobile stone crusher
Compared with the traditional fixed crushing production line, the mobile crushing process is no longer limited to a fixed sand field, it can move with the source material, and it can be opened to the raw material site for on-site processing at any time. The whole machine is composed of crusher, vibrating screen and feeder, conveyor belt, on-board motor unit, centralized electronic control and other devices. It can be combined flexibly according to production needs. The machine adopts hydraulic drive crawler, which can realize self-movement and wireless remote control. Crawler mobile stone crusher suitable for mountain, wetland, and climbing operations.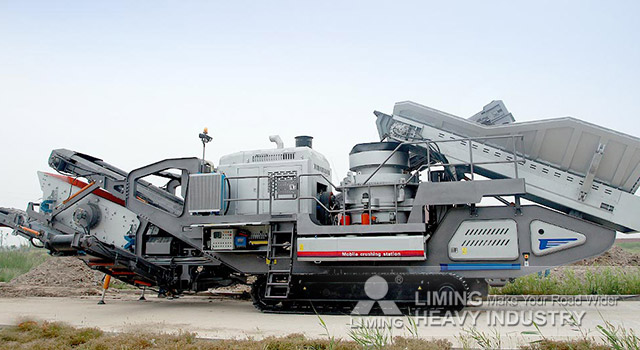 The large-scale crawler mobile rock crusher is integrated with the PLC control system to realize intelligent production operations. In the control room, data such as the body oil temperature, pressure, and current can be grasped in real time. While ensuring the accuracy of operation, it effectively reduces the manual management cost.
According to the different processing requirements of customers, the large-scale crawler mobile crusher has a variety of configurations:
1. Jaw crusher + vibrating feeder + conveyor belt
2. Cone crusher + vibrating screen + conveyor belt
3. Fine crusher sand making machine+ vibrating screen + conveyor belt
Liming Heavy Industry is a direct sales manufacturer that produces large crawler mobile crushers. Each piece of equipment has undergone strict quality inspections. If you are interested in the crawler mobile stone crusher, you can click on the online customer service for a detailed consultation.
Select model and place orders
Select the model and submit the purchase intention
Get the base price
Manufacturers take the initiative to contact and inform the lowest price
Plant inspection
Expert training guide, regular return visit
Sign the contract
Select the model and submit the purchase intention
Get the minimum offer free of charge, please fill in the following information to tell us (confidential information, not open to the public)