1.Complete process
It integrates sand making, sand shaping, size optimization, stone powder control, gradation adjustment, water content control and environmental protection together. The rich functions and convenient operation will satisfy customers.
2.High quality
The functions of crushing and screening do a good job, which makes the gradation reasonable and adjustable. The final aggregate meets the industry standards of ASTM C33, JGJ52 and IS383.
3.Intelligent control
The equipment is equipped with intelligent control system, which can control the machine start up and shut down by one key. The user can real-time monitor plant and ensure the process safe.
4.Reliable running
The equipment has advantages of high compatibility, good adaptability, reliable operation and reasonable process. When the raw materials are lifted to the top for crushing, screening, grinding, humidifying and discharging, they will slide down under the action of gravity, which weakens the use of belt conveyor and reduces system openings. The dust removal effect improves and system noise is low.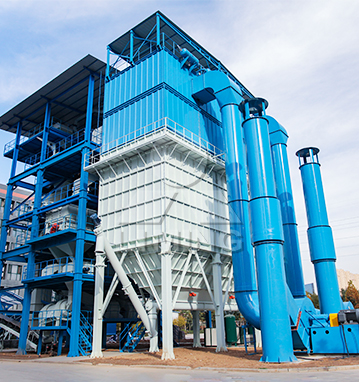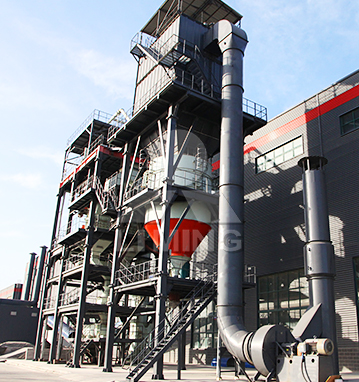 Overview
VU aggregate optimization system adopts integrated design, which consists of sand shaping, stone optimization, stone powder control, gradation adjustment, water content control and environmental protection process. It takes advantages of perfect technology, compact layout, small covered area and wide applications. And the system is equipped with complete types of products, which can be designed according to needs. It is worth mentioning that the finished products have advantages in output size, gradation and powder content, and it will be popular in the market.
Working Principle
VU aggregate optimization system consists of VU vertical shaft impact crusher, membrane control screen, VU filter collector, humidifying mixer, dust removing and collecting system and central control system.
Raw materials are lifted to VU vertical shaft impact crusher for crushing with high frequency, and then they enter into the membrane control screen. After screening and sorting, the materials on the screen returned to VU vertical shaft impact crusher for reprocessing, and other materials are re-shaped in the VU filter collector. At the same time, the powder content is controlled by the membrane control screen through air separation of the dust collector. Finally, VU filter collector discharges materials and humidifying mixer will mix them. After the VU aggregate optimization system is processed, the final products with good gradation, rounded shape and reasonable powder content are got, and we will also get dry, clean and reusable stone powder which can be recycled and reused.
Specifications
Model
Input Size(mm)
Input Amount(mm)
Capacity(t/h)
Stone Powder Content (adjustable) (mm)
Power(Kw)
VU-120
0-15
90-110
75-95
3-15%
≈780
VU-150
0-25
135-150
110-135
3-15%
≈920
VU-300
0-25
270-300
220-270
3-15%
≈1960
Any change of technical data shall not be advised additionally.